Vacatures Goirle
Bent u woonachtig in Goirle en bent u op zoek naar een baan? Dan zult u gemerkt hebben dat het niet eenvoudig is om hier iets te vinden wat perfect bij u past. Het kan natuurlijk ook dat u zelf werkgever bent en dat u iemand zoekt voor een bepaalde functie. In dat geval kunnen wij u alleen maar adviseren om ook contact op te nemen met Oog voor Talent. Bij ons werving en selectiebureau vind u de ervaring en mensenkennis die nodig is om bij iemand het ware talent te ontdekken. We hebben een groot aantal vacatures in Goirle en omgeving klaarstaan, waarbij we u maar wat graag helpen in contact te komen met de juiste persoon of de juiste baan.
Recruitment in Goirle
U bent op zoek naar een nieuwe baan? Iedereen heeft een uniek talent. Vandaar ook dat we altijd eerst een keer met u in gesprek gaan. Bij dit gesprek gaan we dan bekijken waar u goed in bent. Aan de hand van dit talent, alsmede uw wensen op professioneel gebied, gaan we dan kijken of we een baan kunnen vinden die echt helemaal bij u past. Wij hebben contacten met een groot aantal bedrijven, wat mensen die via ons op zoek gaan naar een baan al gelijk een voorsprong geeft. We helpen u daarbij met het aanscherpen van uw CV, het oefenen van sollicitatiegesprekken en meer.
Meer weten over ons werving en selectiebureau in Goirle?
Bij Oog voor Talent weten we alles over recruitment in Goirle. We hebben veel ervaring op het gebied van recruitment en weten dan ook als geen ander hoe we de juiste persoon voor de juiste baan vinden. U heeft waarschijnlijk specifieke eisen aan de mensen die voor een functie in aanmerking komen, vandaar ook dat wij u aanraden om toch vooral eens bij ons te komen kijken. Wij weten bij iedereen de ware talenten naar boven te brengen, zodat we bij u een werknemer kunnen presenteren die helemaal bij uw bedrijf en functie past. Meer weten? Neem dan gewoon even vrijblijvend contact met ons op.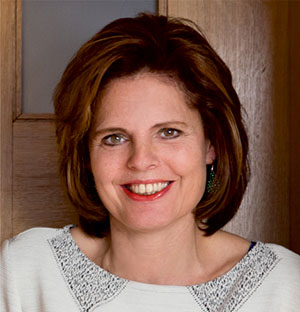 Anja van Bladel
Hoge Hotelschool in Maastricht. Werkervaring opgedaan in New York, Miami, en als hoofd receptie op de Holland America Line het Caribisch gebied en Alaska door gecruised. Twintig jaar ervaring in de uitzendbranche.