Vacatures Tilburg
Het is niet gemakkelijk om een baan te vinden. Of u nu nieuw bent op de arbeidsmarkt, of al vele jaren ervaring heeft, het vinden van een baan is een hele klus. Vandaar dat het soms handig is om daar hulp bij in te schakelen. Als iemand met een groot netwerk u begeleidt, dan is het veel gemakkelijker om een ingang te vinden bij de bedrijven waar u graag wilt werken. Zoekt u vacatures in Tilburg, dan raden wij u aan om eens contact op te nemen met Oog voor Talent. Bij ons vind u namelijk niet alleen mooie vacatures, maar ook een professional die u helpt de baan van uw dromen te vinden.
Het werving en selectiebureau voor Tilburg
Bij Oog voor Talent heeft u de beschikking over ons imposante netwerk. We hebben goede relaties met een groot aantal bedrijven in uw regio, waardoor wij ervoor kunnen zorgen dat u vooraan staat als het op een nieuwe baan aankomt. Daar komt bij dat we u nog veel meer diensten aan kunnen bieden. Zo kunnen we u helpen uw CV aan te scherpen, gaan we in een persoonlijk gesprek op zoek naar uw talent en oefenen we met u voor een sollicitatiegesprek. Op deze manier komt u goed voorbereid bij het bedrijf op gesprek. We ondersteunen u bij elke stap in het proces en zijn pas tevreden als u een nieuwe baan heeft gevonden!
Recruitment in Tilburg
Dankzij onze ervaring op het gebied van recruitment in Tilburg hebben we veel goede contacten opgedaan. Hierdoor hebben we een ruim aanbod aan vacatures in Tilburg. Samen met u gaan we hierbij kijken welke baan er het beste bij u past. Ons werving en selectiebureau staat altijd klaar om u te helpen de ideale baan te krijgen. Neem gewoon even contact met ons op voor een vrijblijvende afspraak.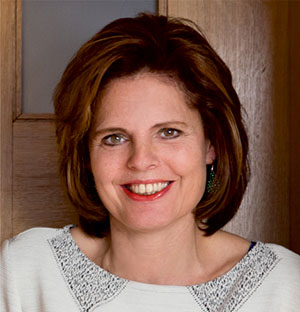 Anja van Bladel
Hoge Hotelschool in Maastricht. Werkervaring opgedaan in New York, Miami, en als hoofd receptie op de Holland America Line het Caribisch gebied en Alaska door gecruised. Twintig jaar ervaring in de uitzendbranche.