Vacatures Udenhout
Bent u op zoek naar een nieuwe baan? Voor de juiste vacatures in Udenhout neemt u even contact op met Oog voor Talent. Bij ons werving en selectiebureau in Udenhout worden uw talenten naar boven gehaald, waarna er naar een ideale baan wordt gezocht. Wij hebben een zeer uitgebreid netwerk aan bedrijven waar we mee samenwerken en waar we u aan een mooie baan kunnen helpen. Op het gebied van recruitment in Udenhout bieden wij een unieke service. Als wij aan de slag gaan met bemiddeling kunt u er op rekenen dat u een contract krijgt bij een bedrijf dat bij u past.
Het werving en selectiebureau in Udenhout
Bent u een werkgever die op zoek is naar de juiste persoon voor een bepaalde baan? Dan weet u dat dit veel tijd en werk kan kosten. Het is niet eenvoudig om het proces in gang te zetten en dan uiteindelijk met een kandidaat te eindigen die helemaal aansluit op uw wensen. Bij Oog voor Talent helpen we u om de juiste persoon te vinden, tegen een betaalbare prijs. Wij helpen met werven en selecteren en leveren hierbij altijd maatwerk. Wij kunnen u daarbij ook helpen als u een medewerker aan een nieuwe baan wilt helpen. Wij begeleiden deze medewerker net zo lang tot er nieuw werk is gevonden.
U zoekt de juiste vacatures in Udenhout?
Op het gebied van recruitment in Udenhout vindt u bij Oog voor Talent de beste service. Wij zoeken actief een baan voor u. We beginnen hierbij met een persoonlijk gesprek waarin we uw talenten naar voren halen. Hierna gaan we actief voor u op zoek naar een baan. We helpen daarbij bijvoorbeeld ook met het opstellen of aanpassen van uw CV, het oefenen van een sollicitatiegesprek en het helpen met wekelijks solliciteren. Meer weten? Kom dan eens kijken op onze website, of neem vrijblijvend contact met ons op voor een afspraak.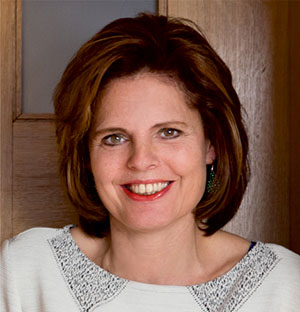 Anja van Bladel
Hoge Hotelschool in Maastricht. Werkervaring opgedaan in New York, Miami, en als hoofd receptie op de Holland America Line het Caribisch gebied en Alaska door gecruised. Twintig jaar ervaring in de uitzendbranche.