Vacatures Waalwijk
Het is niet gemakkelijk om u op de arbeidsmarkt te begeven. Of u nu zelf op zoek bent naar een baan, of de juiste persoon zoekt voor een bepaalde vacature, het blijft allebei moeilijk. Een werving en selectiebureau voor Waalwijk is dan echt een oplossing. Bij Oog voor Talent hebben we vele jaren ervaring met het aan een baan helpen van mensen, maar ook met het vinden van de juiste persoon voor de juiste functie. We krijgen dagelijks vele gegadigden over de vloer, die we helpen hun ware talent te ontdekken. Dit talent wordt ingezet worden om de juiste functie bij deze persoon te vinden. Onze recruitment bureau in  de buurt van Waalwijk heeft zo al voor heel wat perfecte matches gezorgd!
Vacatures in Waalwijk vinden
Als u een baan zoekt in Waalwijk, dan heeft u vast al gemerkt dat er genoeg vacatures te vinden zijn. Het probleem is alleen dat u niet de enige bent die deze vacatures in Waalwijk vindt. Er zijn heel wat andere mensen die voor dezelfde baan gaan, hoe zorgt u er dan voor dat u degene bent die wordt aangenomen? Wij gaan met u om tafel zitten om uw ware talent naar boven te halen. Aan de hand hiervan kunnen wij dan de vacatures vinden die het beste bij u passen en waarbij u de grootste kans heeft dat u een bepaalde baan ook gaat krijgen.
Recruitment in Waalwijk
Voor recruitment in Waalwijk raden wij u aan om eens in contact te treden met Oog voor Talent. Wij hebben het talent van mensen in het vizier. Aangezien wij ervoor zorgen dat mensen hun ware talent ontdekken, kunnen wij werkgevers aan de perfecte mensen helpen. U verwacht dat een werving en selectiebureau voor Waalwijk u helpt aan precies die mensen die u nodig heeft, wij zullen niet rusten voordat we deze perfecte werknemer voor u hebben gevonden. Indien u hier vragen over heeft, raden wij u aan om gewoon eens contact met ons op te nemen. We staan altijd klaar om u van advies te voorzien.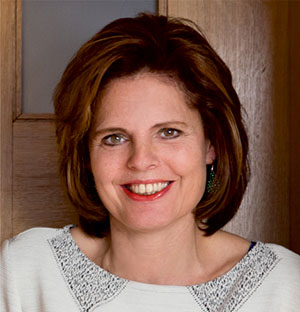 Anja van Bladel
Hoge Hotelschool in Maastricht. Werkervaring opgedaan in New York, Miami, en als hoofd receptie op de Holland America Line het Caribisch gebied en Alaska door gecruised. Twintig jaar ervaring in de uitzendbranche.